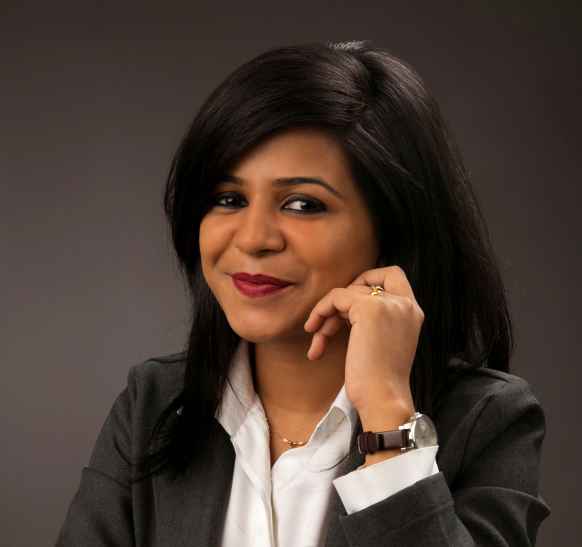 Ms. Sushmita Ghosh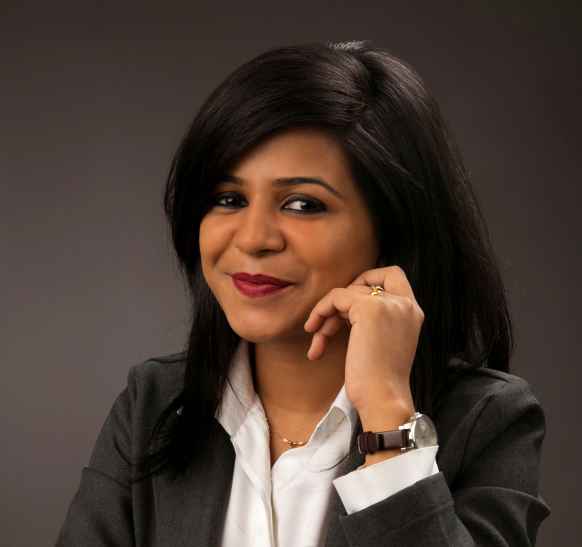 From welcoming the guests to answering their complaints and concerns, Sushmita plays a major role in the operations and she has been very good at it. We proudly announce her as the Employee of the month for November. Let's see what she has to say to few questions asked by the management.
1. What is your role here?
I handle the guest complaints and concerns in an efficient and timely manner, coordinate and maintain the guest data base and history, take up reservation and bookings, take up the calls, maintain up to date information on current promotions, offers and packages, collect the guest feedbacks, giving proper and complete handovers to the next shift, follow the house rules and policies.
2. Before working at The GRID, what was the most unusual or interesting job you've ever had?
I have started my career from Wall Street Bar which is also a Gastro-pub and from there I got the interest of working in a night club and to know more about Food and beverage.
3. How did you first learn about The GRID?
Trust me, I have always heard about The GRID from others but I have never thought that it would be such a amazing place. I came to know about this place from DJ Harish and he is the one who have recommended me for the job.
4. How do you balance your career and family?
The career and family goes hand in hand. I never needed to balance, as my family was always very supportive and understanding. I don't think my career will ever come between me and my family as my career has its own particular timing and I get enough time to spend with my parents. Hence it's not at all any issue and I promise it would never be.
5. How has The GRID helped you in your career development?
First of all I would like to say it's not The Grid for me, it is The GRID family. The term FAMILY itself describe what it stands for – the perfect support and understanding. You develop career-wise when you get the support. Mr. Palash, Mr. Suman and Mr. Chanchal have always helped and supported me in every ways possible and I'm still learning from them. I'm thankful to them for whatever I'm today.
6. If you could switch your job with anyone else within this company, whose job would you want?
I will never want to switch with anyone as everyone is pre experienced and there's lot to learn. But yes I would like to take the names by whom I'm inspired and I wish to be like them someday and they are Chef Chiranjib and Mr. Tanmoy Roy. I just like the way they use all sort of innovative and creative ideas. They are the most talented people I have ever seen. They are just perfect the way they are today.
7. What are 3 words to describe The GRID?
Amazing, bliss, crazy
8. What do you find the most challenging at The GRID?
Without challenge one would never prosper, every guest has their own requirements, to fulfill each and every needs of every individual guest and to make their visit a memorable and worth and as well as to maintain the profile of the outlet is the greatest challenge.
9. What do you like most about The GRID?
The best part of The GRID is The GRID infrastructure itself. The place itself gives a clear idea of the name. The name suits the construction and The Grid family is just like the name- together always strong and perfect, starting from ambience, food, craft beer, service, music and the crazy vibes that it creates.
10. What has been your favourite memory here at The GRID?
When your every moment is your favourite, how can you specify any particular memory.
I'm still counting so that I can create more memories.
11. What have you gained from working here?
Working with a brand what one would gain? Working with so many already experienced people have raised my sense of personality and it's still uplifting my confidence. What else does anyone needs? I'm gaining myself and I enjoy knowing myself more. i.e. my potentiality.
12. What is on your wish list for the next 5 years ?
To think about the future after 5years is a big deal though. I would like to say that I really urge to see myself as an outlet manager.
13. What is the favourite part about working here?
I love working here and I'm hard working but my priority has always been 'FUN' at the first place. Working with this GRID family has always been both fun and entertaining. The bond that I share with the team members is the favourite most of mine. The way they support, encourage and understand me, it's more than overwhelming. I enjoy working here.
14. What is your proudest moment at The GRID?
I being accepted by The Grid brand is an obvious matter of pride for me. I would like to show my respect to Mr. Tanmoy Roy for letting me in this grid family. Working with a team so elegant, professional and entertaining make my every moment bright and proud.