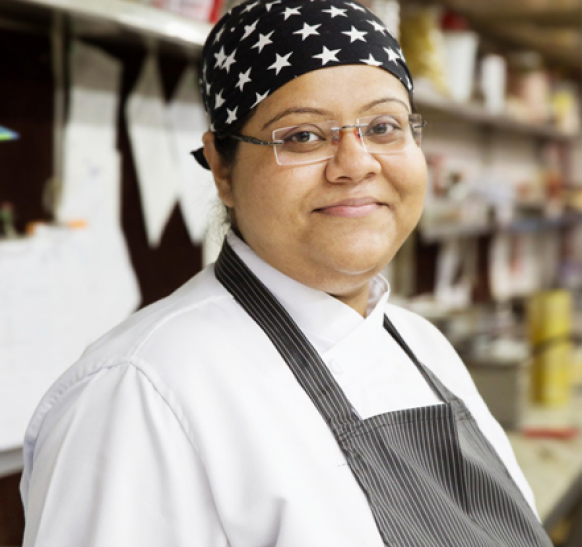 Ms. Anamika Bhattacharya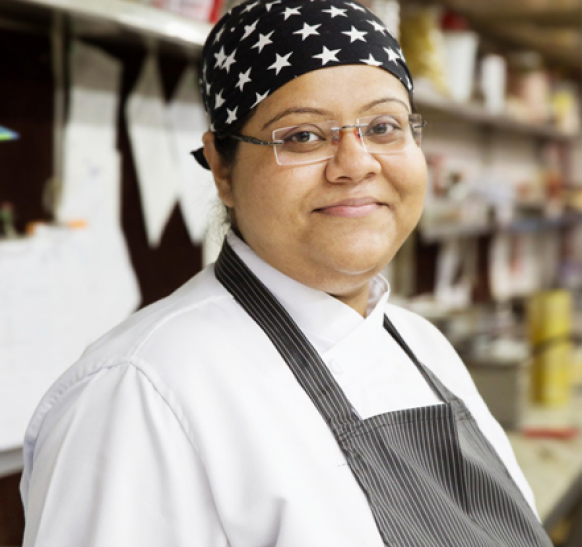 Very enthusiastic and always eager to learn new things and take responsibilities .She looks after desserts but never limits her into that and always tries to help other sections also.
1. What is your role here?
I'm working here as a dessert chef.
2. Before working at The GRID, what was the most unusual or interesting job you've ever had?
The GRID is the opening chapter in my career book. Thanks to the management for allowing me the opportunity to show my skills.
3. How did you first learn about The GRID?
Heard about this wonderful place from Chef Chiranjib Chatterjee, all thanks to him for recommending me a place with excellent and friendly team and a visionary leader.
4. How do you balance your career at and family?
Haha! I guess being unmarried is the advantage I have. I've not yet faced this phase so I put my soul and time into this place.
5. How has The GRID helped you in your career development?
A lot! Being the first place to work in and being associated with such a wonderful and growing company I am sure to get some good exposure. Every day is a new experience and I get to learn so many things.
6. If you could switch your job with anyone else within this company, whose job would you want?
Haha! I would surely love to switch the position of our respected Corporate Chef Chiranjib Chatterjee. Jokes apart, I would surely love to see myself in a higher position with my hardwork and manage a team of other junior chefs.
7. What are the 3 words to describe The GRID?
-Needless to say that this company is very employee centric. All thanks to the leadership of Sir Gaurav Karnani. It's the best place any employee would ever want.
-The entire team is so friendly and decent. We are all like a family and this place has a safe working environment for woman.
-This is now the most happening place of Kolkata, so being associated with it is a matter of pride.
8. What do you find the most challenging at The GRID?
Not being specialized in Dessert, still managing the dessert section is the most challenging thing. But yes this indeed is helping me to learn a lot about desserts and improving my skills everyday.
9.What do you like most about The GRID?
The working environment and the big kitchen area is the best thing any chef would ever wish for.
10. What has been your favourite memory here at The GRID?
1st joining day is indeed the most memorable one as that was the day when I stepped into this industry to build my career, and the day when my photo got published in The Telegraph. Feels great to see myself getting covered by such a publisher.
11. What have you gained from working here?
Food presentation, guest interaction, working in pressure.
12. What is on your wish list for the next 5 years ?
After gaining sufficient knowledge and skills I wish to be a restaurant owner in future. Its my dream and I am trying my best to turn that into reality.
13. What is the favorite part about working here?
Sunday is the day when I get to enjoy my favorite moment as that is the day when I set up the Sunday Brunch dessert section. It's a joyous feeling to look at the dessert spread on Sunday brunches.
14. What is your proudest moment at The GRID?
Winning the award of Best Employee of the Month is the proudest moment till now. Not many companies conduct such activities. This itself proves how employee centric the company is.