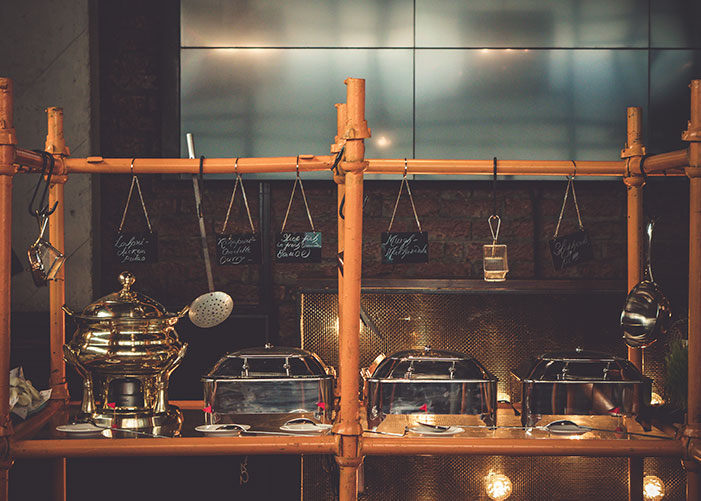 An Absolute Guide to Buffet Etiquette

Are you planning for a Sunday brunch buffet in Kolkata? But with so many options available in a buffet, do you wonder what to eat and how to eat?
People usually prefer buffet over fine dining because of two reasons. The first is the price quotient, and the second is the immaculate etiquettes. And let's not forget the unlimited food in the buffet!
Here we will acquaint you with the essential buffet etiquettes to ace your next buffet in style.
How To Ace Buffett Etiquettes.
Let's discuss some prominent yet distinctive etiquettes for your next weekend buffet in Kolkata.
1. Strategize
Walk around the buffet and take a look at all the food items served. Now make a mental note of what you are going to eat. After all, you don't want to deal with too much on your plate!
2. The Queue
Observe the beginning of the queue. Be patient and never break the queue. Avoid hurry and give room to the person ahead of you. But if for some reason you are in a hurry, ask politely and nimbly fill your plate.
3. Fresh Plates

Don't overcrowd your plate with starters, main course, and dessert simultaneously. For every course, taking a fresh plate is considered good etiquette. It is unsanitary to return with the same plate.
4. Keep It Moving

Don't spend too much time on one counter. If you are confused about whether you want a particular meal or not, then come back later once you have decided.
5. Serving Spoons

Never touch the food with your finger. Use the spoons and tongs provided by the hosts. Don't interchange the spoons to avoid cross-contaminating the dishes.
6. Time

A weekend buffet in Kolkata is enjoyable. With lots of food and beverage options, your heart and belly remain content. But keep track of time as the other diners are waiting. Especially, if you plan to indulge in the free flow beverage buffet, keep a check on time.
7. Don't Pile
Even if you have decided what to eat, don't pile up your plate. Take smaller portions at first and return to the counter if you want more, preferably with a fresh plate. Your plate should be aesthetic and tidy.
8. Away from The Table

If you are going back to the buffet for a second serving, leave your napkin on the seat of your chair. Generally, this indicates that you are returning to the table.
9. Don't Leave Kids Alone

Do not leave kids alone in the buffet. There are hot and heavy pans that can be dangerous for them. Instead, help the kids with their choices and fill their plates accordingly.
10. Tip the Wait Staff

After all, they clean your tables and plates.
Conclusion
Dining etiquettes are incredibly significant. Following them accurately helps you to enjoy your dining experience. If you are thinking of a gala time with your friends or family this Sunday brunch buffet in Kolkata, follow https://www.jointhegrid.in/ to know more about its delicious food and beverage options.