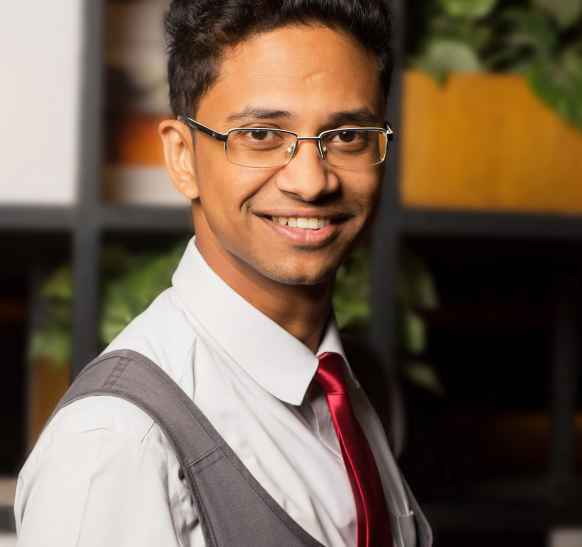 Mr. Rohan Das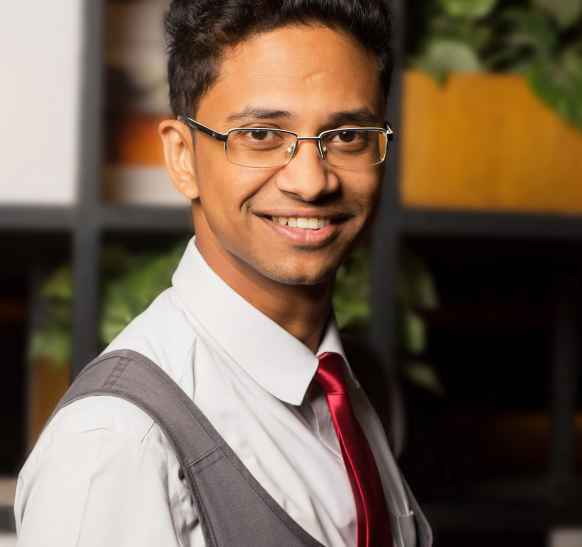 He is the Captain at The GRID and a champ in multitasking. He ensures that all the guests are being attended and served promptly even during the rush hours by managing relative departments.
1. What is your role here?
Being a captain I look after the floor operations, back area management, staff allocations, guest satisfaction, helping team to achieve desired targets, maintaining the service standards by training and supervising the staffs and keeping a close contact with the chef and kitchen staff to learn about changes & ensure food orders are processed efficiently.
2. Before working at The GRID, what was the most unusual or interesting job you've ever had?
Before working with The GRID, the most interesting job I did was working with my previous company where I worked in different formats of services and learned different ways of satisfying different guests in different set ups.
3. How did you first learn about The GRID?
I first came to know about this amazing place of Kolkata called The GRID now from one of my fellow colleague of my old organisation. At that point of time what has developed interest in me to join this place was that it's a microbrewery which was completely a new concept.
4. How do you balance your career at and family?
I believe balancing career and family becomes much easier when you have very supportive family and team members. I'm blessed to be a part of a team where each and every one stands beside you when you need them the most and definitely lucky to have a family which understands and supports me in every odd situations.
5. How has The GRID helped you in your career development?
The GRID helped me to be punctual, disciplined, humble, focused, passionate and more over The GRID has created such a great impact in the hotel industry globally that I'm sure after being associated with this Brand I will grow in a great way.
6. If you could switch your job with anyone else within this company, whose job would you want?
Definitely I want to become like Mr. Tanmoy Roy someday. I just love to be the way he is today.
7. What are the 3 words to describe The GRID?
CRAZY, MAGICAL & WOW
8. What do you find the most challenging at The GRID?
To satisfy an unsatisfied guest and turning his or her experience to be a memorable one and definitely to cater the huge crowd, maintaining proper standard and satisfying most of them.
9. What do you like most about The GRID?
This place is simply the best. The best thing about this place is the vibes it has got. The GRID is a brand now with its individuality, be it for their food, cocktails, craft beer, uniform, ambience and the team as well. The place is something so unique and different from any other place. In my word it is just next level pubbbing what in our words we say GRIDDING.
10. What has been your favourite memory here at The GRID?
The day when I have been offered to join this place.
11. What have you gained from working here?
I have gained a lot of recognition in my city among our fraternity for being a part of this successful brand which is definitely a great thing for my career growth as well.
12. What is on your wish list for the next 5 years?
To be the corporate f&b manager of a well recognized brand.
13. What is the favorite part about working here?
Working with some of the most craziest, experienced, brave and talented professionals of the town and learning new things all the time!
14. What is your proudest moment at The GRID?
The day when I have been handed over the Certificate of Appreciation from our respected MD, Mr. Gaurav Karnani that was a great feeling.