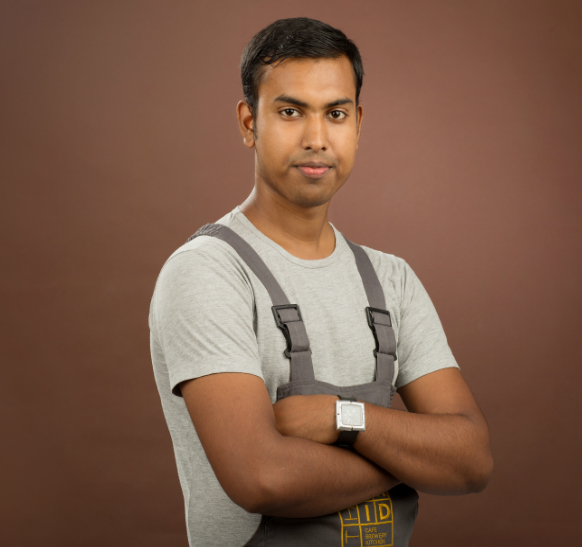 Mr. Arindam Saha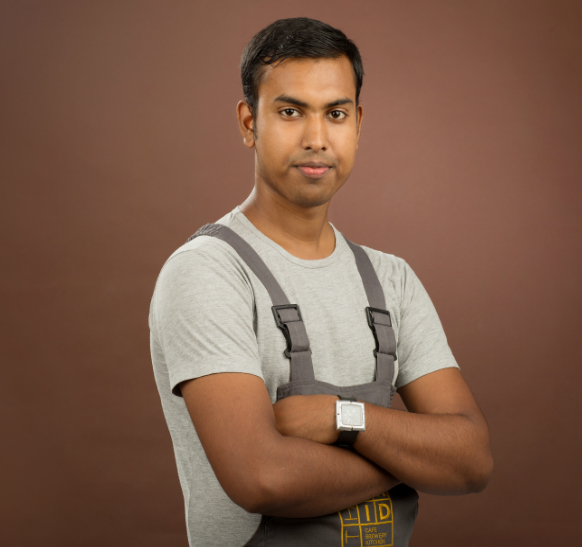 Warm, welcoming and efficient, Arindam Saha is one of our star trainee stewards at The GRID. unparalleled dedication and enthusiasm to learn new things, makes him the Employee of the Month, August. Here is an excerpt of his wonderful experience at The GRID so far:
1. What is your role here?
I work as a trainee steward. My responsibilities are to fulfill guest's needs and taking good care of the same.
2. Before working at The GRID, what was the most unusual or interesting job you've ever had?
My previous company where I worked in multiple formats of services and learned unique ways of keeping the customers happy.
3. How did you first learn about The GRID?
I first came to know about this amazing place in Kolkata called The GRID from Mr.  Gautam Maitra, an acquaintance and the head of NITIKA-DON BOSCO.
4. How do you balance your career and family?
I believe balancing career and family becomes much easier when you have very supportive family and team members. I'm blessed and definitely lucky to have a family which understands and supports me in every odd situation.
5. How has The GRID helped you in your career development?
The GRID helped me to be punctual, disciplined, humble, focused and passionate. Moreover, it has created such a great impact in the hotel industry globally that I'm sure after being associated with this brand, I will grow tremendously.
6. If you could switch your job with anyone else within this company, whose job would you want?
I would definitely want to switch my job with Mr. Rohan Das, our Senior Captain. I really appreciate how he has helped me learn everything here.
7. What are 3 words to describe The GRID?
THE GRID EXPERIENCE.
8. What do you find the most challenging at The GRID?
Attending the guests during peak hours without compromising with the quality.
9. What do you like most about The GRID?
The ambience, the music, the team, my seniors, the food and craft beers. My seniors are extremely supportive too.
10. What has been your favourite memory here at The GRID?
The day when I received my offer letter to join The GRID.
11. What have you gained from working here?
What I have learnt is different people and have different needs and catering to them with a smile always makes the work easier. I've also gained a lot of knowledge about the F&B Industry as well.
12. What is on your wish list for the next 5 years?
To be a member of the corporate level.
13. What is the favorite part about working here?
Working with some of the craziest, experienced, brave and talented professionals of the town and learning new things everyday.
14. What is your proudest moment at The GRID?
When the guests leave our premises happy, satisfied and always willing to come back!